IESF
International Executive Search Federation
IESF was founded in 2002 by partners in Asia and Europe with a clear vision to grow a Global Group, free of corporate restrictions or rigidity and able to meet the ever-increasing needs of their clients. IESF partners are business leaders, with strong experience, involving the needs of corporations and growing businesses around the world. Carefully selected and assessed firms enter into partnership with IESF to enrich and develop our global search capabilities.
Articles&Blogs

TRENDS IN EXECUTIVE SEARCH LOOKING AT2021 AND BEYOND
Undoubtedly companies willcontinue to feel the impact ofCOVID-19 well into 2021; this willaxect their hiring
strategy for theyear. Looking back on 2020 andforward to 2021, there are severaltrends in the Executive . . SearchIndustry.
News
IESF REGIONAL MEETING 2019 MILAN
Kishurim Managment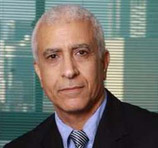 DROR KATABI
Founder and CEO of Kishurim HR, with more than 30 years of management and consulting experience, in various sectors and industries.
CONTACT US
14 Yad Harutzim st.,
Tel Aviv 67778, Israel
+972- 3-5375010
Pages